Snakeskin Jacket & The 28th Minute
present
The Flick by Annie Baker
October 18 – 22 at Rachel Browne Theatre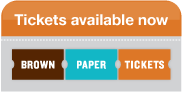 Annie Baker's Pulitzer Prize winning 2014 drama, The Flick, is set in a run-down movie theatre, which, like its trio of underpaid employees, is struggling to survive.
The action of the play occurs in the shadowy, decidedly unglamourous intervals after screenings, when the spectators have departed, and the theatre must be cleared of debris. Sam, Rose, and Avery live lives starkly different from conventional movie fantasies, but the power of movies to shape and affect their beliefs and behavior is still operative, and each of them draws upon cinema's seductive current. They are rashly, foolishly, heartbreakingly and often nobly in pursuit of love, artistic fulfillment, enticing dangers, "prison" escape and, above all, self-respect. If only they didn't need to keep this damned job.
There is room in this shoestring epic about working life for every conceivable mood, and The Flick's deceptively low-key method is laden with surprise. Comedy and futility are evenly matched throughout this story, and neither can claim a decisive victory.

Charles Isherwood of The New York Times described the play in the following terms: "Hilarious and ineffably touching… Ms. Baker's peerless aptitude for exploring how people grope their way toward a sense of equanimity, even as they learn to accept disappointment, is among the things that make her such a gifted writer… This lovingly observed play will sink deep into your consciousness."